Steward is now offering telehealth virtual visits for its patients from the comfort of their home.
Your doctor's office will contact you closer to your appointment time, or you may contact the office after booking an appointment to discuss options.
Important Information for Coronavirus (COVID-19).
If you think you have been exposed to COVID-19 and develop a fever and symptoms, such as cough or difficulty breathing, please contact your doctor before visiting the health care facility. Visit the CDC for the latest information.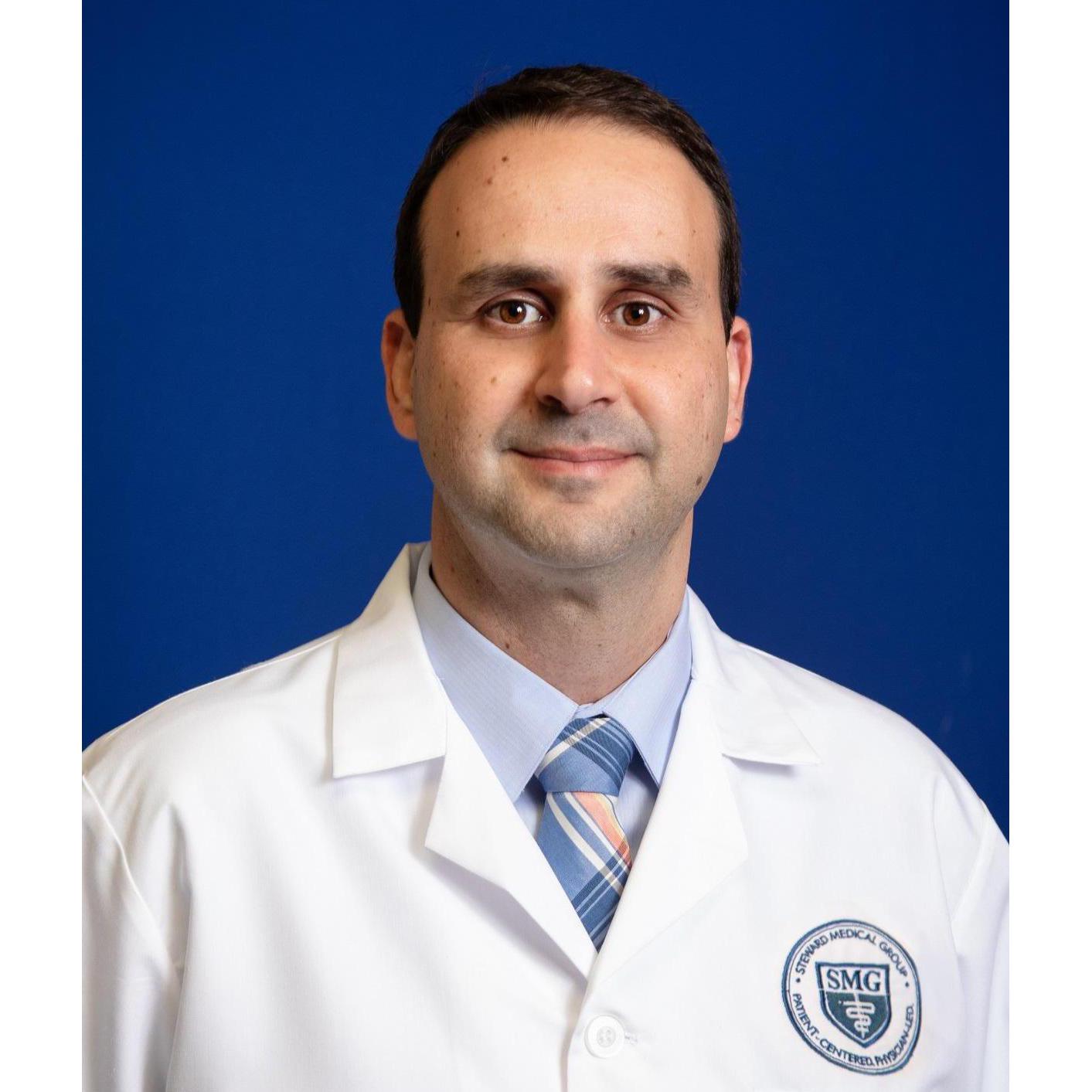 George Christophi, MD;PhD
Specialties
Internal Medicine, Gastroenterology
Hospital Affiliations
Melbourne Regional Medical Center

Rockledge Regional Medical Center
Network Affiliation
Steward Medical Group
Accepting New Patients
Accepting Telehealth Virtual Visits
Request an Appointment
Insurance Accepted
Aetna
Medicare
AvMed
Blue Cross Blue Shield
Blue Cross Blue Shield Options
Careplus
Choice Care
Cigna
Employer Health
Florida Health Care Plan
Fortified Provider Network
Medicaid
Freedom Health
Galaxy Health Network
Health First Health Plans
Humana
Humana Tricare
Molina
NPPN & Plan Care America
Prestige Health Choice
Prime Health Services
Simply Healthcare
Sunshine Health
United Healthcare
USA Managed Care Organization
Wellcare
About George Christophi
Languages Spoken
English
*Interpreter Available
Personal Statement
Dr. George Christophi graduated Summa Cum Laude from Stockton University with a major in Molecular Chemistry and a minor in Holocaust and Genocide Studies. He participated in research at the Mayo Clinic in Rochester and as a Howard Hughes Medical Institute Research Fellow at the University of Pittsburgh. He completed a combined MD, PhD degree from Upstate University in Syracuse, New York, with a focus in immunology. He joined the Physician-Scientist Training Program at Washington University School of Medicine and completed his internal medicine residency and gastroenterology fellowship in 2017. He also completed an NIH-funded post-doctoral fellowship in Inflammatory Bowel Disease, examining the role of the microbial metabolome in immune signaling pathways and intestinal epithelial repair, and published his findings in the journal Science. Dr. Christophi is committed to improve the care and quality of life of patients with inflammatory bowel disease. Being personally diagnosed with inflammatory bowel disease shaped his decision to become a gastroenterologist dedicated in caring for IBD patients. As a patient, he saw first-hand the comfort a knowledgeable and caring physician can offer; he wanted to emulate those qualities and strive to become the kind of physician he admired as a patient. In addition, to continue providing excellent, evidence-based care, he is leading several institutional quality improvement initiatives in inflammatory bowel disease, including preventive health maintenance, dietary interventions and effectiveness of novel therapies. Currently, he is the Director of Steward Center of Inflammatory Bowel Diseases and an Associate Professor at the University of Central Florida. He sees patients throughout Brevard County in Florida including Rockledge, Viera, and Melbourne.
Specialties
Internal Medicine,
Gastroenterology
Steward physician practices are now offering telehealth virtual visits in Rockledge, FL for its patients. Your doctor can conduct virtual visits securely and confidentially, while you remain safe at home. Your doctor's office will contact you closer to your appointment time, or you may contact the office after booking an appointment to discuss telehealth options.
Credentials
Education
Washington University School of Medicine Department of Pathology & Immunology
FELLOWSHIP
Washington University School of Medicine Barnes-Jewish Hospital St. Louis
FELLOWSHIP
Barnes- Jewish Hospital
RESIDENCY
Washington University School of Medicine Barnes-Jewish Hospital St. Louis
RESIDENCY
State University of New York Upstate Medical University
MEDICAL SCHOOL
Upstate Medical University Syracuse NY
MEDICAL SCHOOL