Steward is now offering telehealth video visits for its patients from the comfort of their home.
Your doctor's office will contact you closer to your appointment time, or you may contact the office after booking an appointment to discuss options.
Important Information for Coronavirus (COVID-19).
If you think you have been exposed to COVID-19 and develop a fever and symptoms, such as cough or difficulty breathing, please contact your doctor before visiting the health care facility. Visit the CDC for the latest information.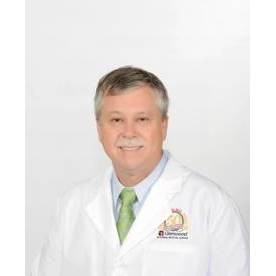 Roland Ponarski, MD
Hospital Affiliation
Glenwood Regional Medical Center
Network Affiliation
Steward Medical Group
Book Online
Location
Hours:
Day of the Week
Hours
Monday

9:00 AM

-

5:00 PM

Tuesday

9:00 AM

-

5:00 PM

Wednesday

9:00 AM

-

5:00 PM

Thursday

9:00 AM

-

5:00 PM

Friday

9:00 AM

-

5:00 PM

Saturday
Closed
Sunday
Closed
Make an Appointment Today
To book an appointment, please select your appointment type from the menu below. Then select your location, date, and time.
About Roland Ponarski
Personal Statement
Roland Ponarski, MD is an internal medicine and primary care physician in West Monroe, LA. With more than two decades of experience in Northeast Louisiana, Dr. Roland Ponarski is a top choice for hundreds of patients in need of internal medicine in the West Monroe, LA area. Dr. Ponarski specializes in diagnosing, evaluating, and treating diabetes, high cholesterol, and hypertension (high blood pressure). He offers routine physical exams and CDL license exams, among other tests. Patients trust Dr. Ponarski for all their primary care needs in West Monroe, LA. With his wealth of experience and relationships in the Monroe medical community, Dr. Ponarski is able to provide comprehensive diagnoses and treatment options that work. Training and Experience Residency in Internal Medicine at Mercy Hospital and Medical Center in Chicago Practicing Internist in Northeast Louisiana since 1993 Dr. Ponarski practices internal medicine and primary care in West Monroe, LA. His office is conveniently located in the Glenwood Medical Mall near Glenwood Regional Medical Center. To schedule an appointment with Dr. Ponarski, call (318) 329-8485. Dr. Ponarski accepts most insurance plans. Treating patients in Monroe, West Monroe, LA, and throughout the region.
Credentials
Education
Pomorska Akademia Medyczna im Gen. K. Swierxzewskiego
MEDICAL SCHOOL