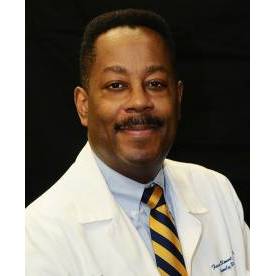 Farris Blount, MD
Hospital Affiliation
St. Joseph Medical Center
Network Affiliation
Steward Medical Group
Book Online
Location
Make an Appointment Today
To book an appointment, please select your appointment type from the menu below. Then select your location, date, and time.
About Farris Blount
Languages Spoken
English
*Interpreter Available
Spanish
Personal Statement
Farris Blount, Jr., MD is a family physician who has been board certified for more than 25 years. He enjoys treating a variety of medical conditions and looks forward to improving his patients' lives each day. Dr. Blount has worked in various settings within the medical field, including several positions at St. Joseph Hospital, working as a corporate physician for Enron Corporation and private practice. Presently, Dr. Blount is a diplomat of the American Academy of Family Practice and holds memberships in numerous professional medical groups and organizations. He is also a member of the United States Family Health Plan Credentialing Committee.