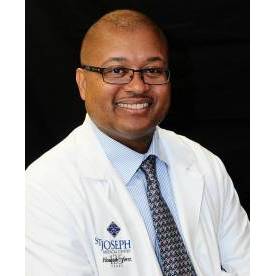 Winston E. Watkins, Jr., MD
Hospital Affiliation
St. Joseph Medical Center
Network Affiliation
Steward Medical Group
Book Online
Location
Make an Appointment Today
To book an appointment, please select your appointment type from the menu below. Then select your location, date, and time.
About Winston Watkins, Jr.
Languages Spoken
English
*Interpreter Available
Spanish
Personal Statement
Winston E. Watkins, Jr., MD, is a native Houstonian who is board-certified in the specialty of Internal Medicine. Dr. Watkins manages a wide range of medical conditions but has a particular interest in treating Type II Diabetes, mild, moderate, and severe Hypertension, as well as Hyperlipidemia. His interests also include Chronic Disease Management, Health Maintenance, and Disease Prevention.