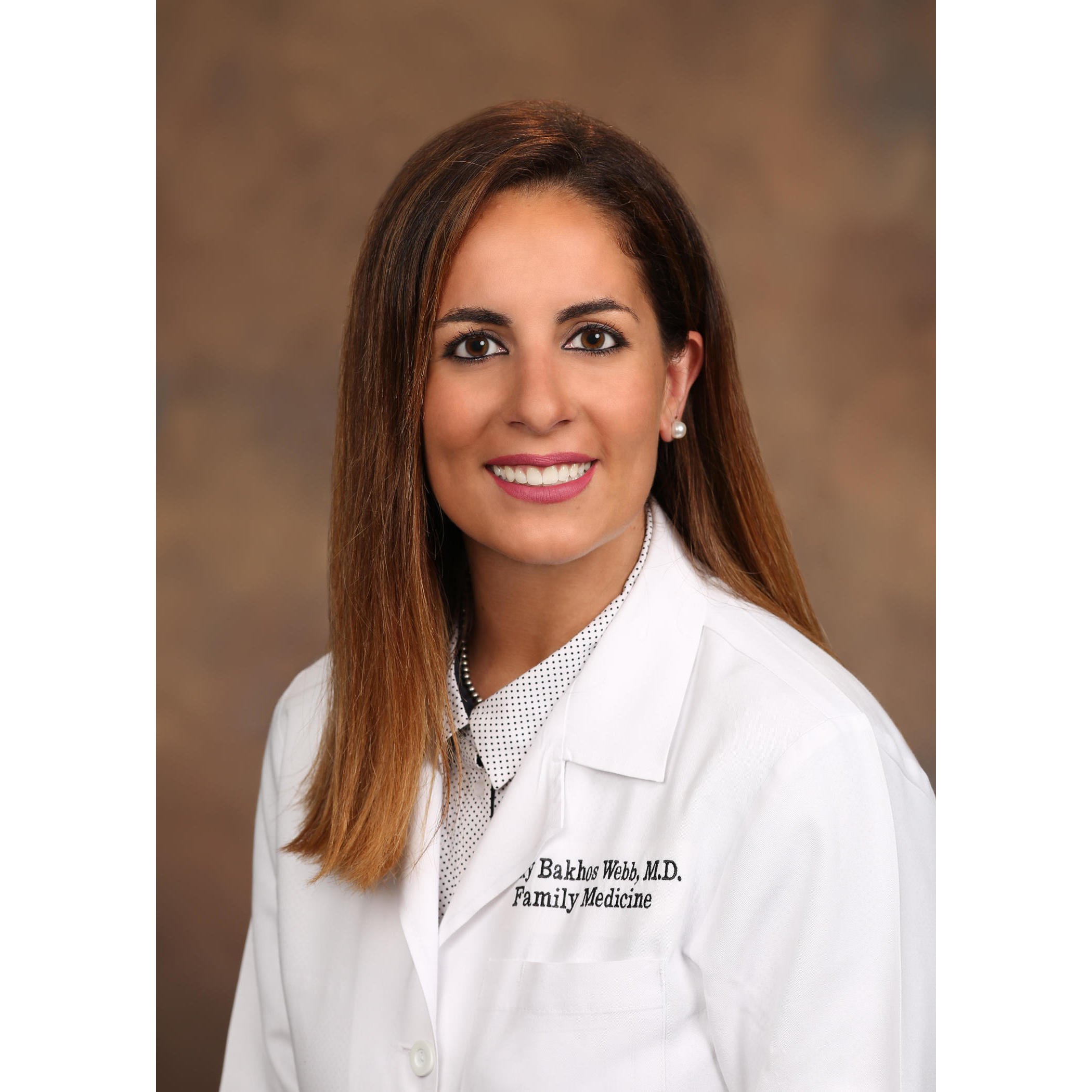 Vicky Bakhos Webb, MD
Hospital Affiliation
Odessa Regional Medical Center
Network Affiliation
Steward Medical Group
Accepting New Patients
Book Online
Location
Make an Appointment Today
To book an appointment, please select your appointment type from the menu below. Then select your location, date, and time.
About Vicky Bakhos Webb
Languages Spoken
English
*Interpreter Available
Personal Statement
Dr. Bakhos Webb treats a full spectrum of family medicine, including pediatrics, geriatrics, and women's health. She, and everyone on her staff, want to make a difference in patients' lives. They spend time taking a thorough history of a patient's complaint. Dr. Bakhos Webb's philosophy is to treat the underlying problem, as well as the symptoms. She focuses on the prevention of diseases to build a healthy foundation for each patient, providing high quality, compassionate care through open communication and respect. Dr. Bakhos Webb is a Workers' Comp provider and offers DOT physicals and many in-office procedures, such as joint injections, incision and drainage, skin biopsies, pulmonary function testing, EKG, X-rays, and more. She enjoys working out, traveling, reading, spending time with family and friends, scuba diving, volunteering, and community outreach. Dr. Bakhos Webb is fluent in French and Arabic.